At CANNA we're excited to share passionate grower stories from across Canada that resonate with our community and inspire us to "grow big or grow home".
THE JOURNEY
Aaron, please tell us a little about who you are.
Aaron: I'm the CEO of Canadian Rockies Hemp Corporation, former motocross racer and an MMAR licensed grower in my personal time.
Back in 2016 we formed Canadian Rockies Cannabis which was focused on indoor medical cannabis and outdoor industrial hemp. Not long after, we saw a need in Alberta beyond indoor cannabis which was the outdoor sector. Our team then traveled around and saw what Europe was doing with hemp, so we pivoted to industrial hemp in a broad acre sense.
Now, as the Canadian Rockies Hemp Corporation, we are one of the largest hemp agricultures in North America with
12-13.000 acres under contract and steadily getting more and more farmers across Alberta to add hemp to their crop rotations.
It's definitely been a challenge to educate farmers on the difference between hemp and weed in order to get them on board with adding hemp to their rotation.
Tell us the story of how you became a passionate grower.
Aaron: I grew up on a farm in Alberta, my family comes from a long line of Ukranian farmers. My mother is retired now but has the biggest city garden you could ever imagine.
I used to hate farming, gardening and growing. It was all a chore to me, but as my motocross career progressed so did my injuries. After 5 knee surgeries and 25 broken bones I finally tried medical cannabis for the first time at 25 years old. Cannabis alongside regular yoga practices changed my life. I went from not even being able to swing a golf club to no aches or pains at all.
I then looked into the MMAR program, and a designated grower began teaching me the ropes.
Once I started to understand the plant and the effect it had on people's lives, the love of seeing it grow derived from there.
Its ability to help relieve so many ailments from stress, to chronic pain, to cancer, and MS, it's just an amazing thing you can grow and my passion stems from there.
Image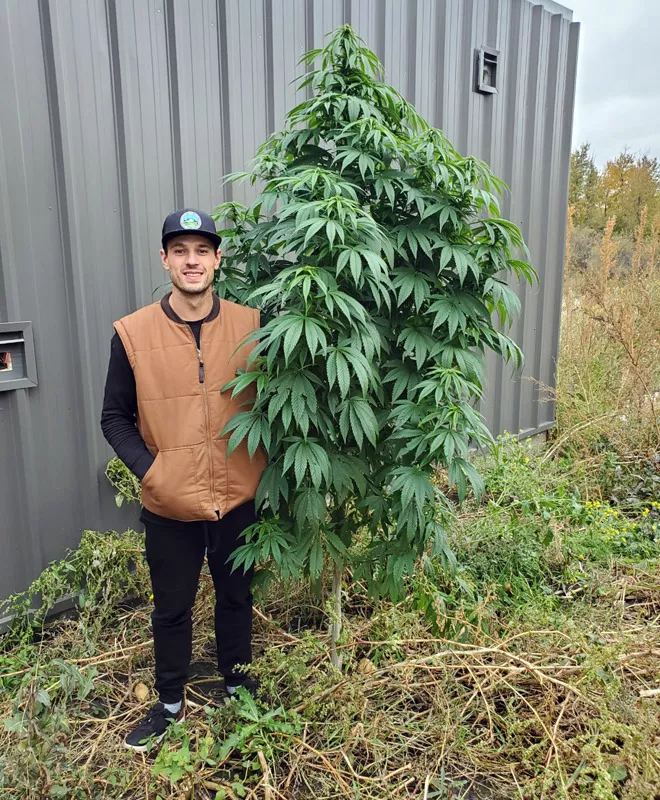 How has your passion for growing evolved over the past 2 years?
Aaron: It's been an interesting ride. Organic practices are difficult enough to implement in an indoor setting, imagine in broad acre agriculture. Soil amendments, pesticides, herbicides are tough and there are a lot of soil diseases now.
It's a 3 year minimum crop rotation for farmers in Alberta, which hemp happens to fit into very well. It's been very exciting to help farmers transition not only into hemp but into better natural organic practices that are realistic to the farmers.
It's also been really great to see that there are forward thinking farmers out there and that the old school mentality is starting to transition.
The ability to take one of earth's oldest plants, and integrate it into mainstream agriculture where farmers, businesses, and consumers around the world can all benefit, is one of the greatest challenges and opportunities for mankind.
A PASSION
FOR GROWING
What would you consider your favorite part about the entire growing process?
Aaron: Harvesting. Fruiting. Everything is becoming a reality.
I mean It's great until you're 10 hours into the 100 hours you have to go through [laughs].
What would you consider to be your least favorite part of the entire growing process?
Aaron: Mixing soils.
Living soils are made up of all sorts of different types of manures and as it cooks, it's horrifying. The breakdown lasts about a month, and you have to stir it and add amendments to it. But if you want organic you gotta do it...
What do you look for most when it comes to growth nutrients and why?
Image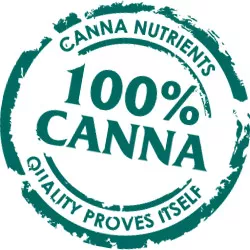 Aaron: We look for organic products.
The toughest part of growing is matching your growing mediums to your system, to your environment, to your end product. We've tried everything under the sun … now we're throwing in using organics only because we want to give people the healthiest plants we can.
We only use an integrated pest management system, companion planting, and predator control, no pesticides.
"Organic life builds every time you use it. There are more macro and micro nutrients each time and it helps grow a healthier plant you don't have to flush. With no synthetic fertilizers, only water, soil is so nutrient rich that it's flavour profile is beyond anything a synthetic could bring to the table."
What have been some of the biggest challenges you've faced?
Aaron: Education. It's a big hurdle, especially on the hemp side of things. Hemp is just another crop controlled by Health Canada but farmers were used to growing food and weren't used to having to get a criminal record check, or in crop testing of every single one of their fields. A few years ago most farmers' responses to us was : "No, I'll grow wheat ".
Finally 2 years ago, Health Canada eliminated crop testing and criminal record checks.
Image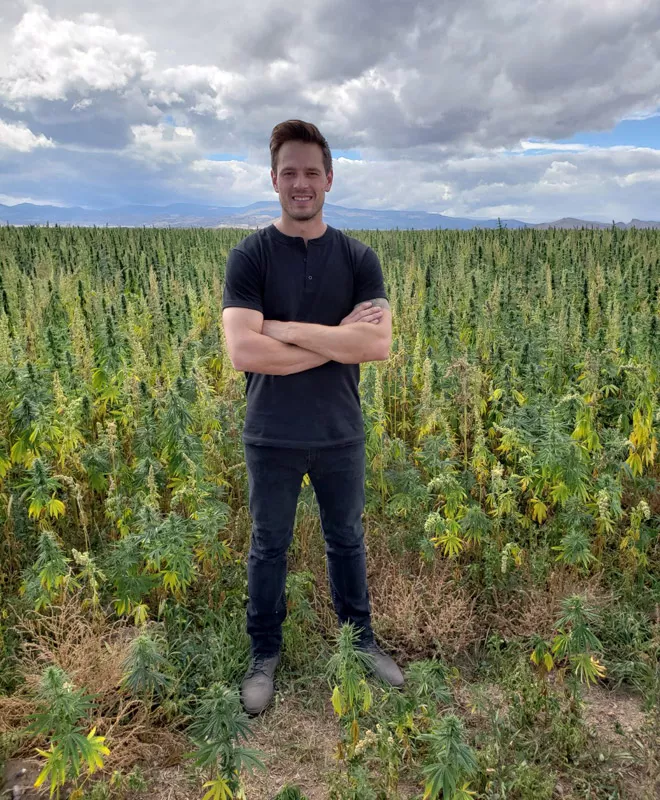 If you had a direct line to your consumer, what's one thing you would want them to know about the entire growing process?
Aaron: We are truly passionate about producing the absolute best quality end product for consumers.
In years to come, what would you like to be recognized for within the growing community?
Aaron: A long-term sustainable mindset and a responsible company that has the farmer, the grower and the end consumer in mind.
Who is someone you look up to in the Cannabis industry and why?
Aaron: Jan Slaski Jan is the principal researcher at InnoTech Alberta. He has 2 or even 3 PhDs !? and has been studying cannabis both as hemp and high THC for over 2 decades. He is one of the main reasons why the hemp industry exists here in Alberta.
Image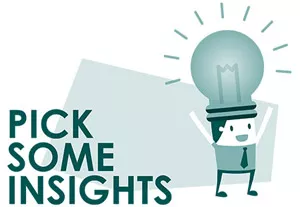 What's a myth you would like to debunk?
Aaron:
I think it's important to mention that oftentimes the importance of the drying and curing portion of the process is overlooked. You can turn a really beautiful product into an awful product.
The mentality that sativa is for daytime / indica is nighttime. Very few are true sativas or indicas today, most are hybrid blends. There are very high THC sativas that can make u feel sedated and vice versa.
Image
Aaron's recommendations
Go onto different forums and read about other people's experiences:
The Grow Bible,
True Living Organics,
Facebook Grow Groups (most are counterproductive, but there are some really good ones out there)