At CANNA we're excited to share passionate grower stories from across Canada that resonate with our community and inspire us to "grow big or grow home".
THE JOURNEY
Andrew, please tell us a little about who you are.
Andrew: My passion for the cannabis plant led me to becoming the first real "Cannabis Sommelier" focused on pairing cannabis, beer, cocktail, wine and gastronomy. But what occupies most of my day these days is being the CEO & Founder of "Cannabis Tolling Solutions" one of Canada's leading extraction companies.
I've worked in the cannabis trade for over a decade and my passion for the plant and a full-circle experience is what led to my ever-increasing passion for growing and extracting cannabis. It's also what inspired me to write "Terpenes For Well Being" a guide to botanical aromas for self care and wellness.
As for the sommelier side of things: I am a Wine & Spirits WSET 3; one of few Canadian Wine Scholars; I teach seminars about cannabis and wine pairing, cannabis cocktails and cannabis dining; and am one of the first people to be certified in "Cannabis Edibles & Cuisine" by the American Culinary Federation (ACF) after helping them write their "Cannabis Cuisine and Edibles" course.
Image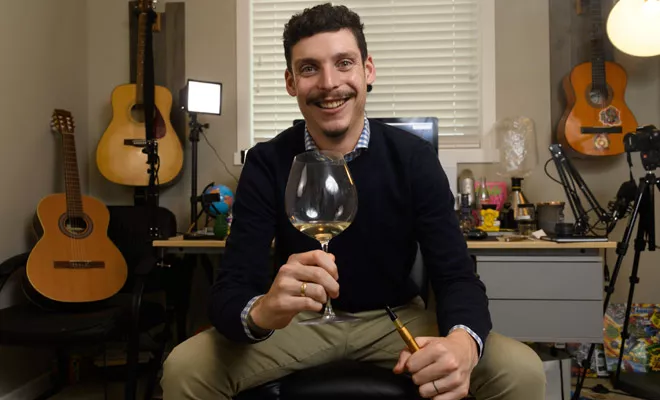 My love for cannabis and wine has given me the opportunity to meet incredible entrepreneurs, advocates, and growers that have not only challenged me but encouraged me to create: "The Cannabis Sommelier" on YouTube; host and produce the "Beers With Buds" podcast which charted at #49 on the Canadian food podcast rankings; and write for various international publications about cannabis, wine and dining.
"The one big thing I would tell people about terps is they are the building blocks of essential oil, and every smell is built of terpenes that creates this combination of fragrance that is essential oil. My book may be about the foundation and the building blocks, but it's really about the bigger picture: stopping and smelling the roses and understanding what you're smelling."
Image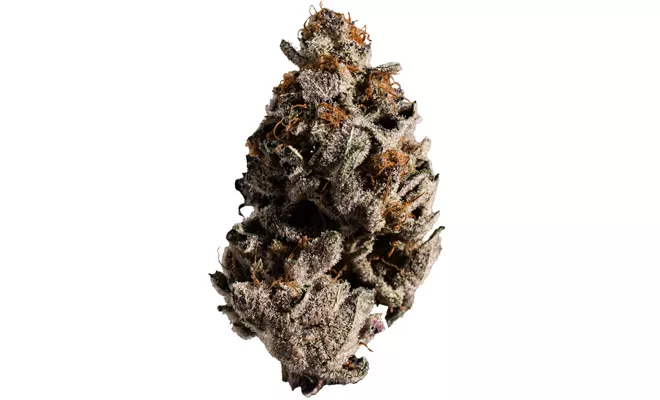 Tell us the story of how you became a passionate grower.
Andrew: When I was a teenager I struggled to find the right words, my mind ran at 100 km/h so when I tried cannabis for the first time, even though all my friends got stoned, I felt relief. It made me a better critical thinker, slowed my mind down to 50 km/h and helped me pay better attention to detail. So when I met Nadine, a breast cancer survivor who asked me if I wanted to help her grow medical cannabis, I immediately jumped at the opportunity. In turn she asked me to become politically active promoting the normalization of cannabis. Fortunately for me I grew up in a pretty politically active household, and someone needed to fight for the plant because only those who stand up and speak out can make change.
I also learned to grow through years experience as an ACMPR patient/grower, and as an extractor and grower in Vancouver. After Vancouver I moved back to Calgary to help people set up their production facilities and grow rooms. It's then that I began my journey towards becoming a sommelier and cannabis entrepreneur.
Image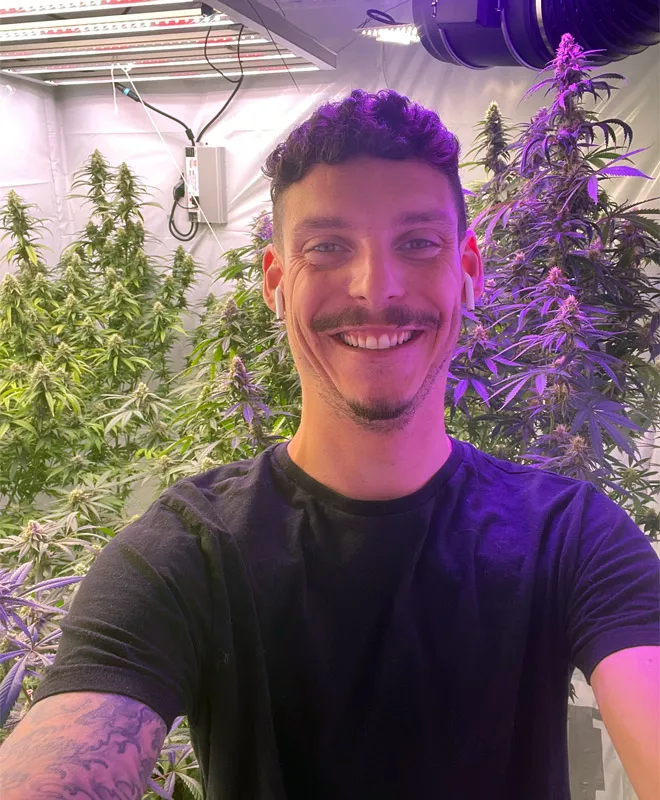 Explain to us your path to becoming a cannabis sommelier.
Andrew: I used to argue with people for years about who's cannabis was better. The terpenes, the taste, the high, about all of it and one day I came home and saw this doc called "Somm" about the master sommelier program. They were so dapper, sniffing and smelling the wine, and all I could think was "holy shit someone knows how to do this, this is the accreditation I need". The movie wasn't even 3 minutes in before I googled for: wine courses in Calgary. I found one for 420$ that began that Friday, and thought to myself "It's a sign". I showed up late on the first day [laughs] ... I wore a tall T and Jordans, I did not fit in at all. They asked why are you here? I said I'm going to be a cannabis sommelier. Everybody laughed.
The teacher then asked what other agricultural product has 150 diff varieties and is specific to the region it's grown in. I put my hand up and said: Cannabis. Everyone laughed again...
Image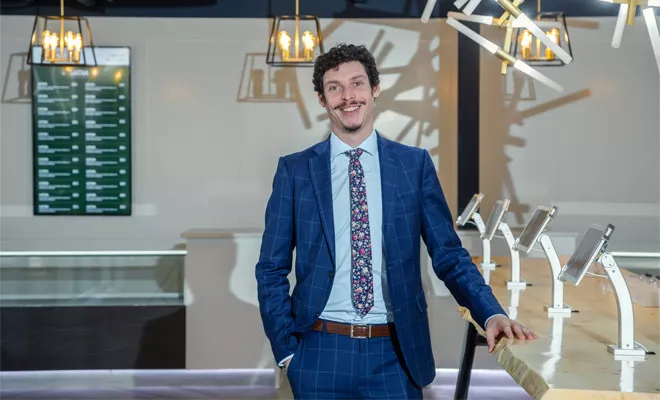 From there, I finished the course and was certified. I then lived in a winery for the 2016 vintage, and 2 of our wines won double gold. It was really a way to just connect with strong history, great agriculture, finding out what writing down history and getting those data mindsets creates. Obsessing over wine was a great way to understand what needs to be created for cannabis.
"They asked, Why are you here? I said I'm going to be a cannabis sommelier. Everybody laughed.

The teacher then asked what other agricultural product has 150 diff varieties and is specific to the region it's grown in. I put my hand up and said: Cannabis. Everyone laughed again..."
Turns out, I have an incredible talent for blind tastings, and from 2016 to 2019 I went on to sell bottles of wine priced anywhere from 1 to 10 thousand dollars all because of my talent for blind tasting.
From there I designed and implemented the world's first 100 point system for grading cannabis. This scoring system parallels that of wine giving the consumer knowledge and power in their cannabis buying decisions. It's been used in multiple national cannabis competitions and I've had the privilege of leading the West Fest Cannabis Cup & HempFest as the head judge while teaching my method of tasting and scoring cannabis to top influencers and cannabis aficionados from across North America.
Image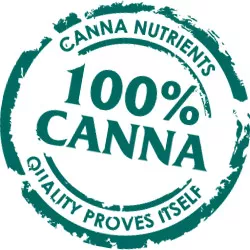 Through this system I've written hundreds of blind tasting notes for cannabis companies and helped them better understand quality, customer and market.
"Obsessing over wine was a great way to understand what needs to be created for cannabis."
How has your passion for growing evolved since becoming a sommelier?
Andrew: The biggest thing for me was learning solventless extraction. I had made hash for a long time but in the last 3 years there have been so many advances. I used to grow for yield most of my life but now I'm way more into it for the terps and essential oil production inside the glandular head. Wash it all into fresh rosin and live rosin.
Image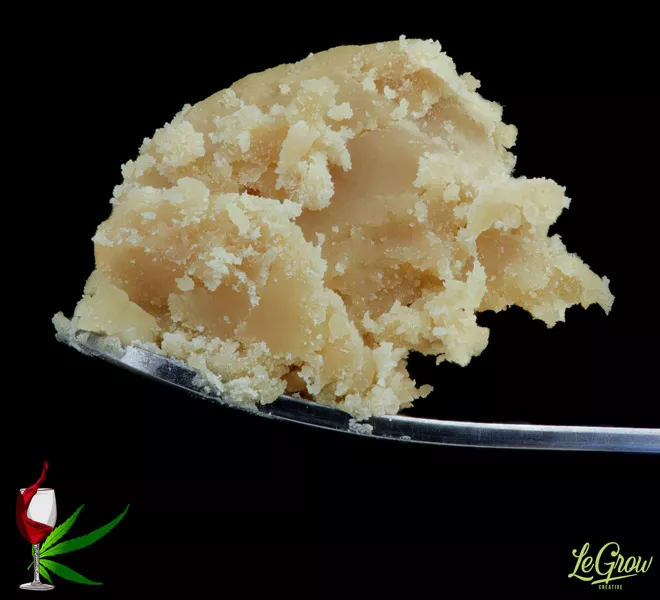 "When you throw all your cannabis into a bucket of iced water it's depressing as hell when you don't pull anything out. So now I'm really focused on the lighting, making sure my VPD is on point to really get the max size from all of those heads."
A PASSION
FOR GROWING
What would you consider your favorite part about the entire growing process?
Andrew: Smoking the final product. The full-circle of life, from seed to the moment I get to break it down. The ritual is so much better in connection when I grow it myself. I know it's clean, delicious and what I wanted in the first place.
What would you consider to be your least favorite part of the entire growing process?
Darryl: TRIM JAIL! [laughs] it's awful.
What differences do you see when growing with clean high quality products vs the alternative?
Andrew: I never burn my plants.
If I do get deficiencies, or too much of something going on, a good quality product never overloads my plant and I'm never seeing burnt tips ...
I especially see a difference in size, speed, and trichome production.
Do you feel nutrients and mediums play a big role in the safe consumption, taste and overall quality. And what other factors do you know contribute in a positive way?
Andrew: That's a loaded question [laughs]
The reality of safety and quality is very interesting because of Health Canada standards. The idea that you could get close to anything that could make you sick is very small. In the unregulated market though, it's very easy to let standards go and have an unclean environment. When you're inhaling things it's very dangerous , a lot of people hate irradiation, and I'm not a fan of irradiated cannabis but it makes sure that you're not inhaling live mold.
What are the biggest challenges you've faced as a consultant since legalization?
People will do everything to grow great cannabis and then not listen to you about the drying and curing.
"I've been to over 50 LPs, and they grow great cannabis, but a bunch of them take you into these gas chambers and explain that they dry 50/45 or 80/50 and then put it into a bag and never burp it [cringes and laughs] and I want to shout: you did this 16 week grow process to what? just murder your product?"
Image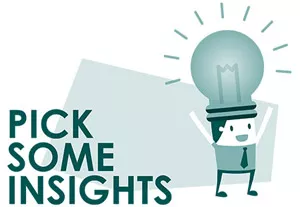 What's the one tip you would give a home grower just starting out?
Andrew: If you buy shitty equipment you're going to replace shitty equipment.
What's one thing you would want the consumer to know about the growing process and why?
Andrew: I think there should just be more clarity about the products you buy, from harvest date to package date, those two simple things would give the customer so much clarity. We put it on every single wine bottle but all I wanna know really when it comes to cannabis is how you dried and cured it.
Without NPK in any soil, natural or artificial nutrients you wouldn't produce as good of a crop... regardless of whatever you're growing. Nutrients are crucial, that's why a lot of people make their own amendments/ fermented teas/ earth worm castings. If they weren't adding these to the soil, then the plants would really suffer and you would see the deficiencies right away
What's a myth you would like to debunk ??
Andrew: There's no such thing as an indica or sativa edible because when you eat food, your stomach acid tends to kill it. If we're talking about an infused gummy, an indica gummy wouldn't have anywhere near as many terps as a glass of orange juice would. Yes it might modulate your mood because it's delicious but it doesn't dictate a super stoned feeling or energized feeling.
In years to come, what would you like to be recognized for within the growing community?
Andrew: I would like to be the poster guy, a huge advocate and one of the most recognized faces in the world for the normalization of cannabis on a global scale.
Not only have I written tv shows that I plan on getting financed and distributed internationally, but I also have great hopes to found international businesses that will help grow the normalization, safe and social consumption of cannabis internationally as well.
Who is someone you look up to in the Cannabis industry and why?
Andrew:
Chef Manuel Mendoza: he works diligently and tirelessly in silence to change the perception of cannabis, and oppressed communities. I greatly admire him
Remo, I've enjoyed every moment of sitting and hanging with him, listening to his stories. He's overcome a lot of obstacles to get where is and I look up to him for that.
Image
Andrew's recommendations
Books: