At CANNA we thrive through passionate grower stories that we love to hear about, be a part of, and highlight in our CANNATalk Experience.
THE JOURNEY
Jason, please tell us a little about who you are.
Jason: Today I'm the Head Grower at Tidal Health Solutions based in the maritimes, but was just recently promoted from Propagation Lead which meant I made sure the irrigation was hooked up properly through every phase from transplanting to topping, all the way through to harvesting. But I started in the sanitation department 2 years ago and worked my way up by showing passion for the plants, absorbing all the info, and through hands on training.
Tell us the story of how you became a passionate grower.
Jason: I grew up around gardens, I used to help my dad with ours as a youngster, and loved watching the process from seed to harvest. I have great memories of how our garden used to bring the family together.
Personally, I have a vegetable garden at home now, and still love seeing the growth process both at home and at work.
I'm so passionate about growing cannabis because I see how much it can help people to improve their way of life.
How has your passion for growing evolved over the past 2 years?
Jason: I learned a lot of different techniques over the last 2 years while watching the growers at Tidal, a producer of AAAA premium-quality cannabis. My passion has grown alongside my understanding of the plants. You can learn something every single day when it comes to growing cannabis. I went from working in the sanitation department, to propagation lead and now Head Grower, it's been an incredible leap filled with a lot of hard work.
A PASSION
FOR GROWING
What would you consider your favorite part about the entire growing process?
Jason: Seeing the finished product. I feel a sense of accomplishment once the plants have been harvested.
What would you consider to be your least favorite part of the entire growing process?
Jason: Cleaning. It's very demanding, especially in tight areas.
What do you look for most when it comes to growth nutrients and why?
Image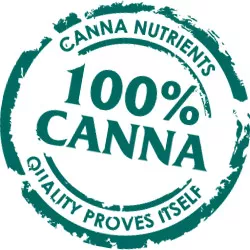 Jason: Clean nutrients. Good clean nutrients without precipitation, mold, or solid chunks. They need to be liquid and fully mixed for as long as their shelf life is indicated.
What have been the biggest challenges you've faced as a Grower?
Jason: Making sure we're following procedures, the SOPs. At home you can make your own moves but at work there are very important steps to follow.
In years to come, what would you like to be recognized for within the growing community?
Jason: A passionate grower.
Who is someone you look up to in the Cannabis industry and why?
Jason: Ed Rosenthal, he's a California horticulturist, author, publisher, and cannabis pioneer.
Image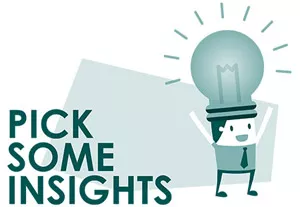 What are some of the questions a consumer should be asking a budtender when buying cannabis products to ensure they get a safe and quality product?
Jason:
Has the bud been irradiated? it doesn't necessarily require radiation to produce contaminant-free cannabis.
If you're buying the product for a specific reason, explain to the budtender what exactly you are looking for so they can help you find the most suitable product for you.
If you had a direct line to your consumer, what's one thing you would want them to know about the entire growing process?
Jason: How much work is involved in growing. Whether it's changing gloves or eliminating pathogens, there are a lot of steps, work, and passion involved.
Nutrients and mediums play a big part in the taste and the smell of the end product
What's the one tip you would give a home grower just starting out?
Jason: Good lighting. You don't need to spend the bank for it but do your research because you need different lighting for high thc vs high cbd.
Image
Jason's recommendations
The Grower's Handbook
The Cannabis Grow Bible