At CANNA we thrive through passionate grower stories, we love to hear about, be a part of and highlight your growing journey through the years.
The Journey
What is your role at Broken Coast Cannabis?
Marie-Eve: I take care of the mother plants and biological control. So I make sure all genetics are healthy, I top them, prep them for batches, I ensure the rooms are clean and am responsible for bio control & prevention.
Tell us the story of how you became a passionate grower.
M-E: Honestly it was a very strange path to where I am today. There are no gardeners in my family, and I actually thought of myself as having a brown thumb (laugh).
I went to school to become a hairdresser but found myself working in the hospitality industry for many years as a waitress. Eventually a few years ago I grew tired of waitressing after so many years in the industry and started working in a head shop selling bongs (laugh). Through the contacts I made there, I became more and more curious about growing. I watched and learned over some time until I was given the opportunity to work as a trimmer 2 years ago. I waited until my 3 months of probation were over and immediately applied to become a grower, and now I've been taking care of the moms for over a year. I Dedicated time to the industry and worked my way up and I couldn't be happier where I find myself today.
How has your passion for growing evolved over the past 2 years?
M-E: From 0 to 100. My very own growing love story (laugh). I love it. I spend about 6 ½ hours every single day with the plants and every day I learn new things that completely blow my mind. It's hard work but I'm so passionate about it that it doesn't feel like work.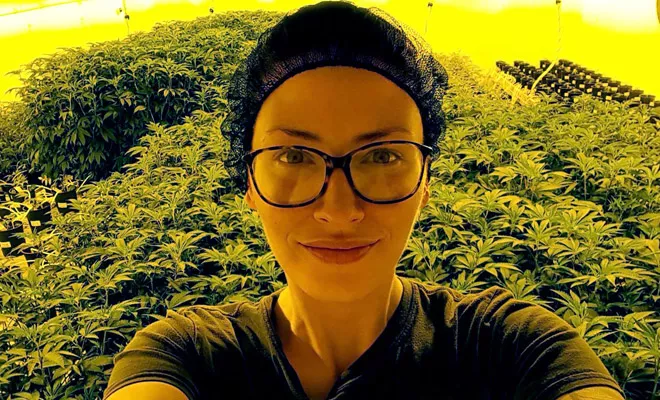 A passion for growing
What would you consider your favourite part about the entire growing process?
M-E: It's really hard to pick, each part is so different [...] I would say cloning. Simply because it's interesting to see how you go from the tip of a plant to a fully rooted clone in two week. It's amazing to see how tiny, strong and willing to live each plant is.
Image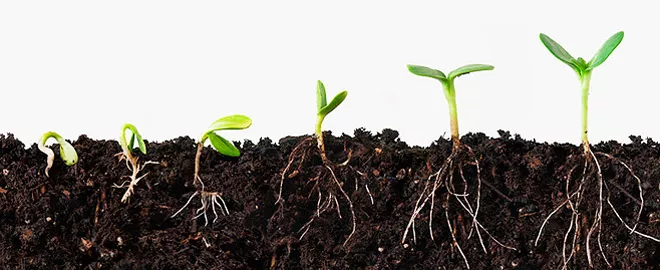 What would you consider to be your least favourite part of the entire growing process?
M-E: When it's time to rotate the plants [...] Sending plants to be destroyed once the cloning process is finalized is definitely the most difficult part of the process for me.
In your experience, what difference do you see when growing with clean high quality products vs the alternative?
Image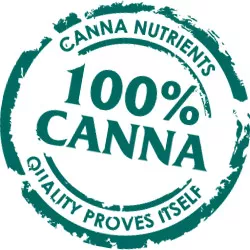 M-E: It's easy to notice if there's an excess or lack of food in plants. Depending on the strain they all have very different needs and you have to narrow it down to see if its the environment or if it's the food itself. But high quality nutrients and mediums most definitely impact the amount of food you have to give them, how much flushing is necessary (...) Having good quality coco for the moms, and rockwool during flowering makes all the difference for the plant and in the safe consumption, taste and overall quality of the product.
If you had a direct line to the consumer, what's the one thing you would want them to know about the entire growing process?
M-E: We take a lot of pride in the fact that everything is handcrafted at Broken Coast. From trimming, to topping and pruning, a lot of love, a lot of passion and a lot of pride goes into growing the plants and harvesting them for consumption.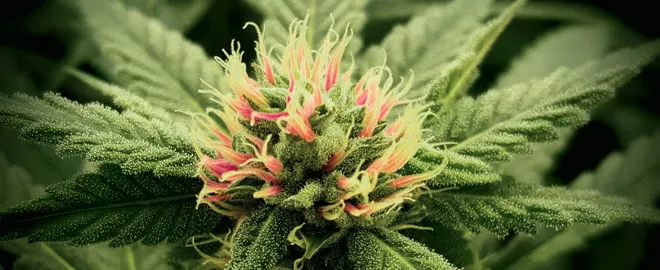 In years to come, what would you like to be recognized for within the growing community?
M-E: I want for the passion and love that I have for the cannabis plant to reflect in my work. I take a lot of pride in the hard work I put in every day, and the fact that we use bugs instead of chemicals…
Who is someone you look up to in the Cannabis industry and why?
M-E: Kevin, my boss here at Broken Coast Cannabis. His background, knowledge, and reputation for excellence proceeds him and he teaches me every single day. He's really helped me to aim to be the very best version of myself around these plants and he never compromises on quality.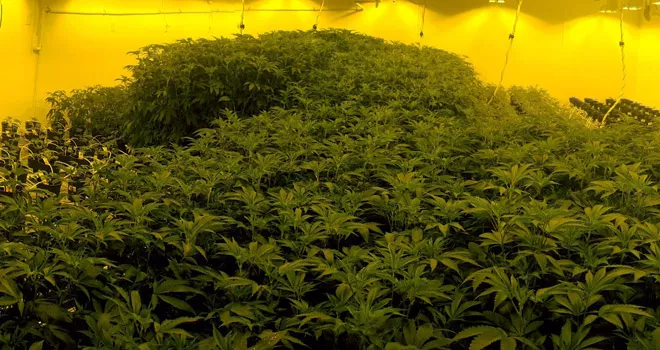 Image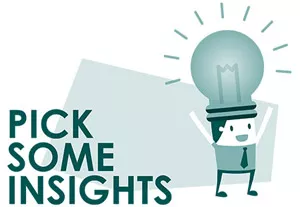 Insight
MYTH

Some people thought Broken Coast was spraying their plants.
REALITY

We use bio control. You will never find a single bug in any of our final products either because they can not reproduce. They will die out once they run out of food.
Why are growing practices that ensure healthy and safe products important?
M-E: You ingest the end product so it's extremely important to know what went into growing it.
What are some of the questions a consumer should be asking a budtender when buying cannabis products to ensure they get a safe and quality product?
M-E: Ask them if there were any chemicals used in growing or harvesting the plants and If the plant was flushed to remove any remaining additives that may have been added into the food.
It's important that consumers get educated on the safety of consuming cannabis products and not merely the look, smell, taste and strain.
What's the one tip you would give a home grower just starting out?
Keep it simple […] People will try to sell you things you'll never need…
Image
Here are interesting readings recommended by Marie-Eve
Cannabis grow bible BY GREG GREEN
Botany of desire BY MICHAEL POLLAN
Integral Hydroponics: Indoor Growing Principles for Beginners & Intermediates BY G. LOW