On January 13th, CANNA hosted its first CANNAtalk Experience of 2023 where we had a great conversation discussing the current Canadian cannabis market with the input from panelists from many different sectors of the industry. The discussion focused on price, quality and consistency in different market segments, the current challenges faced within the industry and the sale of products in this competitive marketplace. The panelists and attendees were very engaged leading to a great discussion and sharing of knowledge!
Image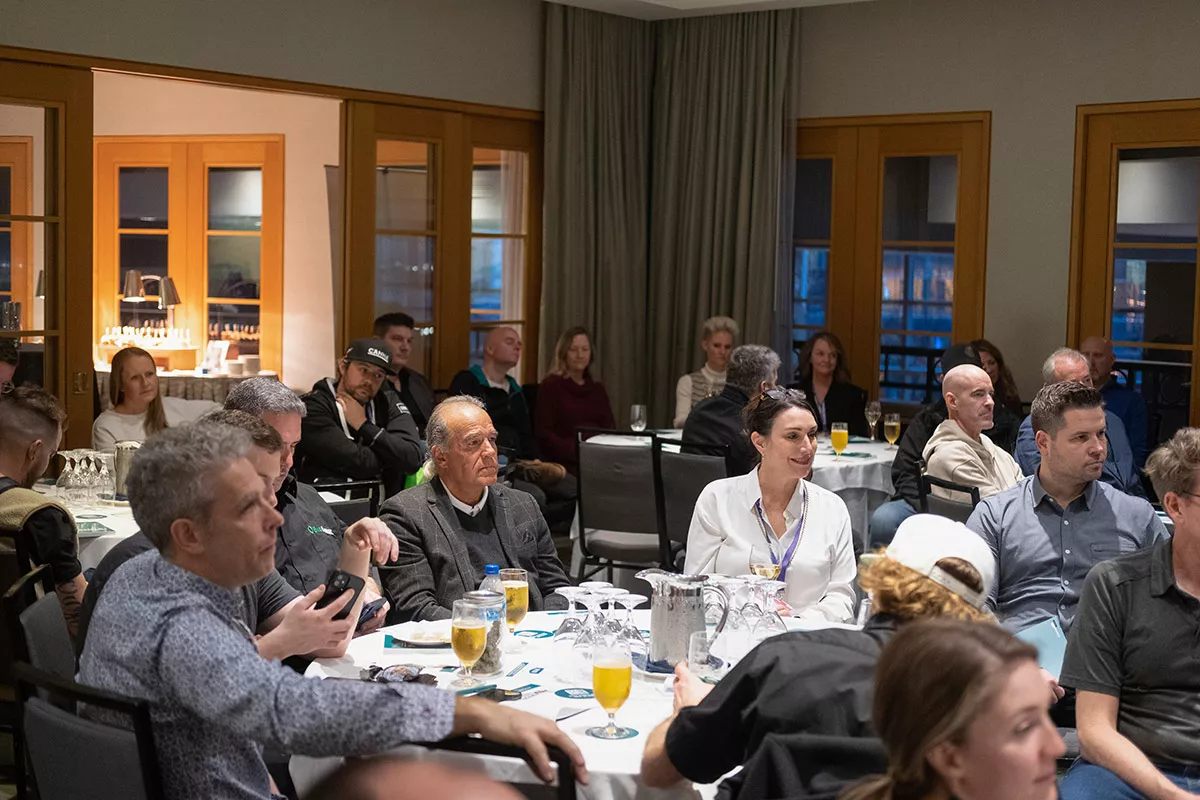 In recent years, It has become common practice in the cannabis industry to grow a crop with no actual buyers in mind. Which is something you would never see in any other agriculture crop except in very mature industries like the cut flower industry that have an established flower auction with qualified buyers. So often we hear "I have an LOI (letter of intent)" to purchase, however, there are more loopholes than you can possibly imagine that allow for that buyer to back out. Where are we going with this?
Long term, it is without a doubt that the industry needs to adopt proper supply agreements, but there are things we need to address before we can really look at having effective and enforceable agreements.
Below are the several highlights of our conversation in Vancouver:
1. Producers must understand the market segment they are growing for and align their business processes accordingly.
This includes not only production but starts with the initial design of a facility as well as the selection of necessary equipment. This vision cannot just reside with the grow team, rather it must be communicated to all involved in making business decisions. For example, knowing that you are planning to grow an international pharmaceutical product would require you to ensure you are EU-GMP compliant. Seems obvious, however, we do not necessarily take that same end goal thinking into mind when planning for other market segments.
Market segments will also deploy different grow methodologies, for example, C-grade products would be grown differently from that of a premium craft product. You likely wouldn't spend the time hand trimming a C-grade product, but if you didn't plan for, or know what your end result was going to look like at the start of the production process, you might not have accounted for that.
What we see too often is that growing is not being done with a high level of predictability, making the most well laid out plans unreliable.
2. Production costs are too high and are plaguing many licensed producers, regardless of size.
Price compression is happening much faster than progress towards production standardization and cost reduction. Outside of taxation, a burden we all can agree on, labour was the next big determining factor of cost of production. While most agreed that reducing these costs are important, the jury is still out as to whether automation leads to lower quality while producing higher yields.
There are many strategies for reducing production costs that we will tackle in our upcoming CANNAtalk Events in 2023!
3. Consistency of the final product needs to be established.
This gives confidence to the consumer and your brand. One way of increasing consistency is using a third-party supplier for starter material. This is common practice in many other horticultural crops as it brings in risk management, reduces costs and allows for consistent starting material.
As this industry continues to mature, we are seeing the same with consumers. They are educating themselves and are on the lookout for new products or "strains". Not all facilities will have space on top of mother stock, clones and pre-vegetation to allocate additional space for genetic development. Using a third-party nursery can be of great help bringing new products to market.
As consumers have become more sophisticated and knowledgeable when selecting products so too has the narrative that quality equals high THC levels. This shift has made way for new emphasis on other characteristics such as terpene levels, regardless of the THC level.
Currently, there aren't any industry standards that dictate quality. What is an A, B or C grade product? Up until now, producers have been deciding what metrics equal quality and filling shelves based on their own biases. This has left consumers with a varied supply of products at each market segment, undoubtedly adding to the confusion of what really is a good product. If we really want to move this industry forward, gain the confidence of consumers, one might argue that we need standardized metrics in place to assign quality levels to these products, not dissimilar to that of the flower, fruit or vegetable industry.
Once production is optimized and costs are where they need to be, the next big question is where do you sell your product? Other than the obvious channels of trying to sell to the provincial distributors, are there other third-party avenues that producers should be exploring? The potential path to market for international market opportunities as well as important aspects of supply agreements will also be explored!
---
Want to discuss something we haven't mentioned? Please email us at cannatalk@canna.ca
SAVE THE DATE FOR OUR NEXT CANNATALK EVENT
Thursday, March 30 2023