The 2nd CANNAtalk Experience and 1st online session of 2023!
We had another great and very informative conversation with industry experts sharing their breadth of knowledge on brand development, marketing and selling product within the Canadian market. A big shout out to our panelists: Lisa Campbell, Janeen Davis, Stefan Macdonald and Nico Hache for moderating this discussion.
By including expertise and knowledge from a licensed producer, a marketing & branding expert, as well as a processing and co-packing company; we were able to dive into some of the key objectives necessary to achieve and maintain a strong and profitable market share while also looking at hurdles and challenges they have personally overcome in recent years.
Image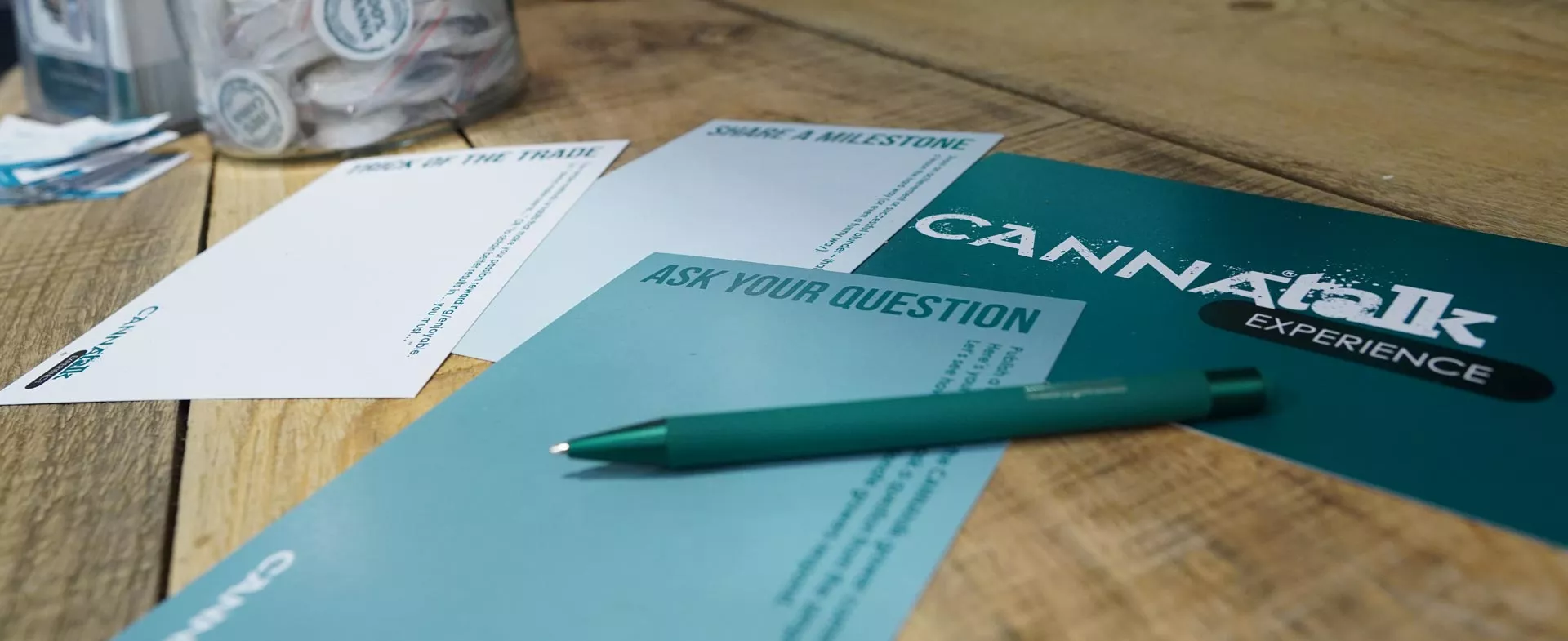 Stay tuned for our next in-person CANNAtalk event at Grow Up Alberta, Tuesday, May 30th. 
The landscape in the cannabis industry is constantly changing and you have to perform your own due diligence in order to stay ahead and deliver what the market is asking for. "The biggest mistake would be to do market research 6 months ago and base their pricing or format by what was popular then. Do recent research and enter the market competitively. Consistency is key to building your brand" - Janeen Davis
"Provincial boards are the biggest challenge due to different procurement processes and timelines. Direct delivery in places like BC is a game changer as consumers want freshness". For Ontario, in particular, if your product is not priced correctly, it will not move as expected, and within 120 days your product can be returned to you. As for social media marketing, "Instagram is huge but it is a challenge as well as it is headquartered in the US where cannabis is illegal". Therefore, "Bud tender engagement is huge, and it's not enough to just get the listing, as you want the stores to reorder your product so it really comes down to:
1. Get the listing
2. Educate the bud tenders
3. "Ensure that when the consumer walks into that store that the store is properly merchandised so you can see your product & brand immediately" - Lisa Campbell
"Price compression is a real thing! Bringing new strains is also a challenge, as you may be ready but the province may not be. It could take a long time and you need to be able to maintain your cash flow in the meantime. It is important that you diversify and try to get into as many provinces as you can" - Stefan Macdonald
Stefan also mentioned the importance of having good genetics to begin with, but also how branding and marketing has been a key factor in Lot420s overall success. It is important to stay in touch with the community and "keep your ear to the street and see what's going on and what people are looking for" to stay ahead.
Once again, this topic was mentioned, regardless of the production goals, companies need to understand and be able to provide a consistent product relevant to the market segment they are working in. "Sales velocity is greater than milking the price per gram." - Janeen Davis
We hope that you are able to take away key information from this session in order to help you and your bushiness continue growing! CANNA is passionate about sharing knowledge and expertise with the community and has created the CANNAtalk events as our platform to do so!
If you have not already, SUBSCRIBE to our CANNAtalk community to stay up to date on upcoming online and in-person CANNAtalk events!
We will be diving into "Predictive Growing & Reaching Production Targets" with industry experts at Grow Up Expo in Edmonton at the end of May. See you then!