"Because everyone has the right to know what they are consuming."

Fundación CANNA is a non-profit organisation founded in 2012 by CANNA España SL. Its headquarters is located in Barcelona, Spain. The Fundación CANNA's aim is to research and study the cannabis plant and its compounds to educate and inform people in a way that is easy to understand and is always based on science.
The initial idea behind starting a foundation was conceived from the need to respond to the great demand for quality control in cannabis testing and to expand research to address scientific problems. The Foundation particularly focuses on promoting studies and scientific research on the effects of cannabis on the human body.
Fundación CANNA believes that everyone has the right to know what they are consuming. It also considers that it is essential to support and fund research projects aimed at studying the active principles of cannabis and provide information that helps people to minimise the risks entailed in its consumption. Fundación CANNA has its own laboratory at the University of Valencia where it carries out cutting-edge research on cannabis and its compounds, and performs different types of analytical chemistry tests.
Image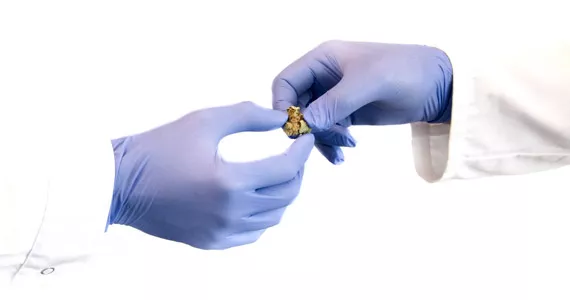 The Foundation regularly publishes new content on its website in collaboration with scientific researchers and distinguished members of the cannabis community. The Foundation also uses Facebook, Twitter and a Youtube channel to reach the general public and cannabis users to provide them with quality information and to react to the large quantity of misleading information on social media.
It is important to the Foundation to share knowledge about the cannabis plant and, in particular, the endocannabinoid system in humans and all related subjects. It invests a great deal of energy into making cannabis users aware about the importance of testing cannabis, oils and derivatives using scientific methods.
Fundación CANNA's website offers various articles on cannabinoids, terpenes, flavonoids, the endocannabinoid system. It also contains reports about the dangers of contaminants such as heavy metals. Readers can also find studies that the Foundation helps to fund and organise on medical cannabis users' health and quality of life, studies on microbiological contamination, methods for quantifying cannabinoids and variations in terpene profiles in different cannabis strains. There is also plenty of content on the plant's possible therapeutic applications, as well as risk prevention and interviews with the most distinguished members of the scientific community. All articles are written by active experts and researchers.
Brief informative videos on cannabis and the endocannabinoid system are available on the website and Youtube. Fundación CANNA also co-produced the documentary "The Scientist" about the life of Dr Ralphael Mechoulam, who has been awarded several international awards and recognition for his work.
Testing and analysing
Fundación CANNA has carried out a wide range of tests in its laboratory, such as preparing cannabinoid profiles to determine their potency, making terpene profiles and checking for the presence of contaminants such as heavy metals, pesticide residues and microbiological contamination.
Terpene analysis enables plants to be selected that are best adapted to individual needs and, based on the proportion of terpenes present, to identify and classify the varieties more accurately than by simply assigning names or definitions such as Indica or Sativa. Cannabis and hemp oils and extracts have become very popular all over the world. However, due to the lack of regulations and standards, contamination and other impurities are often found in the oils.
There is mould and bacteria everywhere. Some of these microorganisms are harmful to humans. Cannabis may contain microorganisms acquired during cultivation, drying, processing, handling and conservation. The total number of microorganisms present in a sample of these extracts can be determined by performing specific microbiological tests that provide an idea of their quality.
Cannabis has proven to have a high capacity to accumulate heavy metals in its tissue. Research has been undertaken for its use in decontaminating soils with a high presence of heavy metals. Cultivating cannabis in contaminated soils using low-quality fertilisers in cannabis crops may result in high levels of these metals in the final product.
Image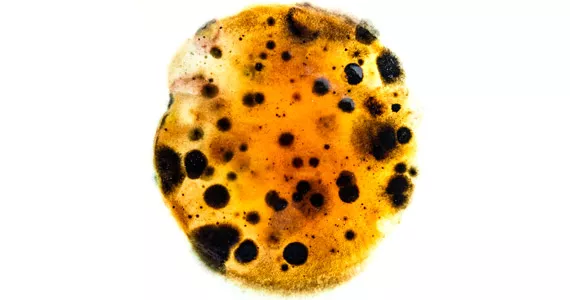 The cannabis plant is susceptible to various pests and diseases throughout its cultivation and it is common to use various pesticides to combat them. However, this poses a risk to consumers due to pesticide residues that may remain in the plant. This is especially important in the case of extracts, since the cannabinoids and also pesticides residues present in the plant material are concentrated in them.
Fundación CANNA's analytical testing services are intended for internal studies and for European companies that want to analyse their medicinal products based on cannabis or industrial hemp. It works according to the ISO 17025 standard, which guarantees the best possible analytical quality. The Foundation is convinced that it is imperative to analyse cannabis to promote greater safety for users and to guarantee quality to consumers, which should be the goal of all companies and entities that operate in this market.
All the funds raised by donations and the commercial laboratory testing service are invested into supporting initiatives related to medicinal cannabis and funding new research around the world.
If you are interested in the Fundación CANNA's activities, would like to suggest new studies or contribute to helping the Foundation to achieve its aims, please visit its website www.fundacion-canna.es or email: info@fundacion-canna.es