Pioneering the World of Cannabis—The Journey of the Canadian Master Grower
The Challenge
Ensuring quality across all product categories
The high demand for product has been in full effect since day one of legalization and has been growing ever since. This demand has put a strain on LPs, Master Growers, and crops across the country, requiring producers to focus on volume above all else. This fast food–like approach to the industry has created a wave of cannabis that many Master Growers feel needs to be nipped in the bud (pun intended!).
Craft growing
Consumers have become more discerning, and just as other craft consumer goods have grown in popularity, seed-to-sale cannabis will too.
Craft cannabis producers place a lot more care and attention to detail than big LPs can currently provide, even though passionate growers—such as those participating in the CANNAtalk Experience—strive to grow the best-quality plants they can within the confinements of the industry.
Image
Often executives' goals are not in line with grower needs because investors are focused on profit and share value. According to the round table, this mindset leads to investors making decisions that are uninformed and revenue-based. This demand for profits is believed to be affecting not only the current quality of their companies buds but also their potential.
"Facilities are being built by non-growers, investor goals are not in line with grower needs, and the lack of passion from the executive level is negatively impacting the workers."
 So how can Master Growers, executives, and LPs ensure high-quality products while keeping the craft approach?
Standard Operating Procedures (SOP) & Quality Control
Health Canada has clear data for the end product but not for the inputs—there are some certifications but no insights into methodology and the like. This leaves SOPs open to interpretation when the industry should be fine-tuning them and creating quality-assurance (QA) departments to grade products according to flower, extraction method, etc. and send them to market according to quality.
Master Grower Recommendations
Facilities
Creating cannabis-growing ¨campuses¨ of craft facilities rather than huge facilities could help improve plant care and end results.
Quality nutrients & mediums
A better understanding of the role nutrients and mediums play in the safe consumption, taste, and overall quality of the buds, as well as the benefits associated with using clean products vs. the alternatives, is key to improving quality across all product categories.
Image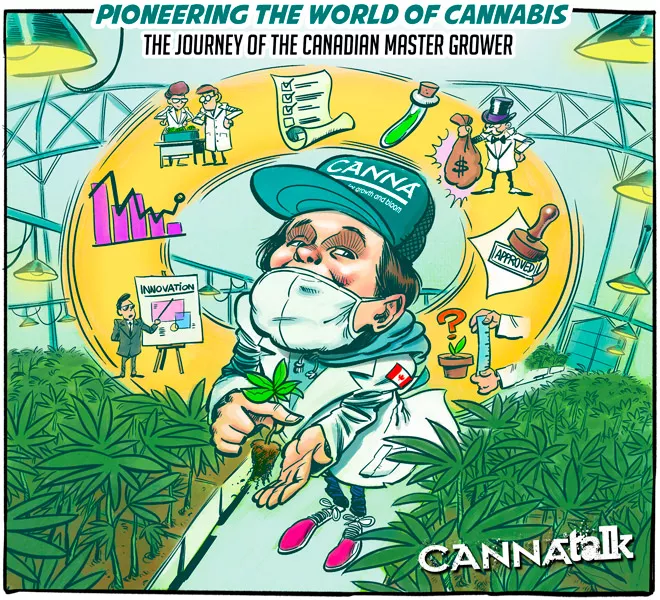 Training & supervision
Investing in continual education, training, and collaborative events such as the "Master Grower Round Table" will be what gives top growers their edge.
The capacity to adapt to new regulations, infrastructure, and growing methods will weed out the mediocre growers from the exceptional ones.
Having the power to make small but smart decisions such as using black-and-white surfaces to avoid contamination and cross contamination.
High standards for SOPs are needed in order for the industry to move forward. Companies need to pay very close attention to SOPs and make every effort to make clean and quality products.
Quality suppliers
Suppliers who do their research, believe in their brands, and prioritize real feedback from real growers are game changers. When a Master Grower can lean on the expertise and experience of their supplier because they trust their knowledge and expertise, it eliminates the need to vet every single tool, piece of equipment, and growing product being introduced to the cannabis cultivation market today.
Ensuring all starting materials, mediums, and nutrients are top quality helps ensure the quality of the end product.
Smart quality control
Selling a consistently high-quality product requires the sorting of the buds to ensure quality across all product categories. Workers should be required to ensure that all grade A product is sent to be sold as flower and grade B product is sent to oil.
The QA department must be in line with quality before product release. However, in order to do that, LPs will have to do the following:

Work to better understand QA certificates from suppliers
Work more closely with manufacturers on things such as batch numbers and testing
It's time to give a voice to growers!
Whether it be a more inclusive decision-making process, an opportunity to provide input on how a facility is to be built, a say in an LP's 10-year vision for sustainable growth, or the making of an industry association, it's time to give a voice to growers. Their passion, knowledge, and opinions are of great value to the industry, the company, and the plants.
Stay tuned for the final article of the Master Grower Round Table Series from the Montreal Cannabis Expo.